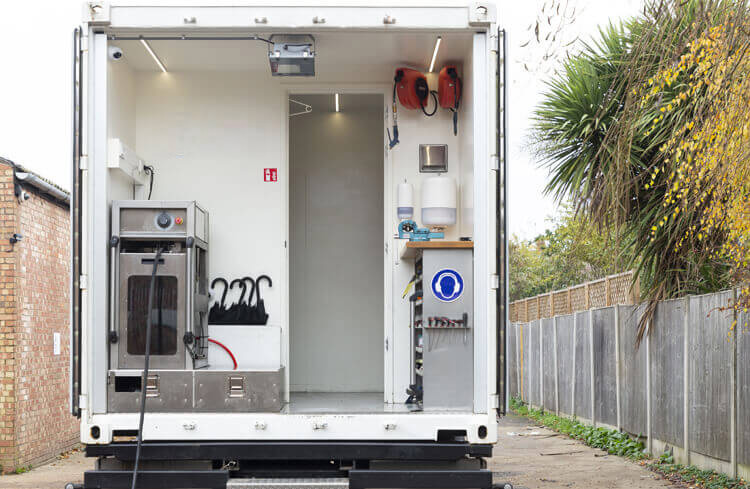 Express Drainage Solutions always strive to continually improve our services, and part of this means using the latest technologies to improve the speed, efficiency and quality of our operations.
The most recent addition to our arsenal of technology is a state-of-the-art hydro cutting robot, a first of its kind in the UK.
This tool will greatly enhance our hydro drain unblocking capabilities and offer a faster, cheaper and far more efficient alternative to traditional drain jetting – we're also proud to offer this technology to locations anywhere in the country.
Let's explore the issues with blocked drains and why hydro cutting is the best, and most advanced solution.
The Problem
Hole boring activities can grind to a halt if an employee accidentally hits a drainage pipe, resulting in tons of concrete emptying into a drainage system. This causes huge problems for drain functionality and will require immediate removal. To complicate things, concrete will harden the longer it's left.
Traditionally, drain jetting is used to unblock drains, even though it can be a slow, laborious process and often results in drains becoming cracked or damaged.
The Solution
The answer? Hydro cutting technology uses a powerful water beam to unblock concrete and other hard stuffs, dislodging them quickly and safely from the pipe. As opposed to standard drain jetting, this technique is extremely powerful and precise and will not damage the drain, leaving it intact. This avoids any delays or disruptive operations to dig up damaged drainage systems.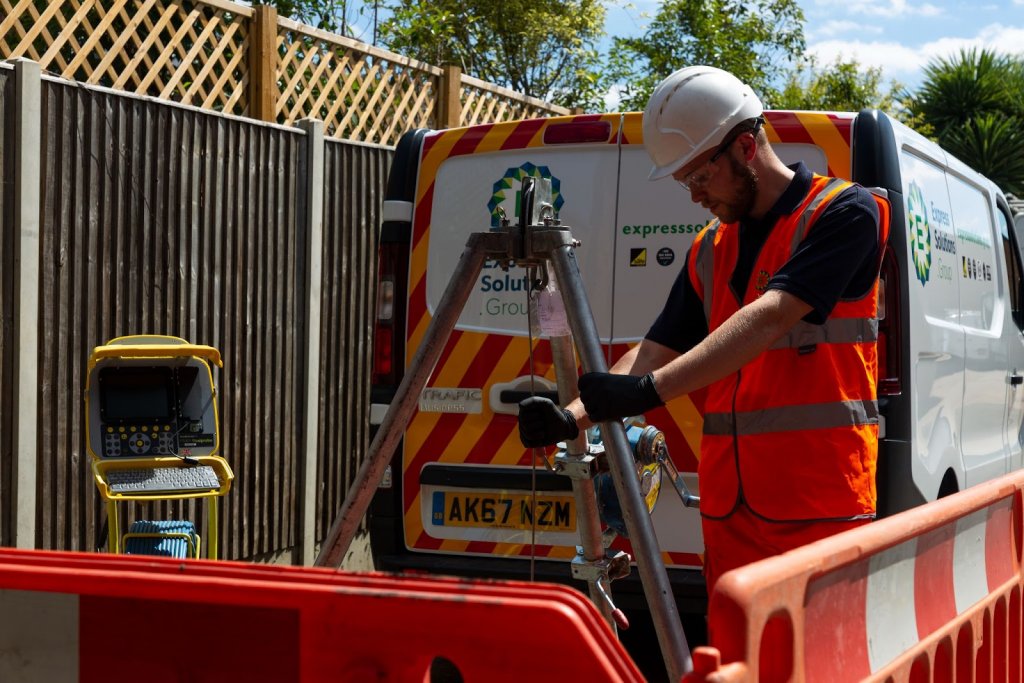 The Benefits of Hydro Cutting Technology
The sheer power of our hydro cutting tool means it will blast through the toughest of materials – including concrete – with ease and precision.
Benefits of our hydro cutting technology include:
Operated from a command centre for ultimate precision
Time-efficient, and takes a third of the time to dislodge blockages compared to traditional methods
Speedier removal means fewer labour hours, making the process cost-effective
Can access out-of-reach blockages with ease
Available to customers throughout the UK with same day response
Unblocks the toughest materials
Reduces the risk of drain breakage
A Future of Innovation
Here at Express Drainage Solutions, we always strive to use innovative new technologies to improve the quality and safety of our operations.
We understand that the industry is always moving forwards, and we intend to stay on the forefront of this change. Using hydrotechnology is one tool we are implementing in hydro cutting services to advance our work.
To find out more about our concrete hydro cutting services, or about our broad range of other drainage services and robotic sewer solutions – simply get in touch with our friendly team. We serve a wide area of London and beyond.