Here at Express Drainage Solutions, we're kicking off 2017 by looking back on 2016 and reflecting on the progress our business has made along with the developments we've implemented to ensure our company runs successfully and smoothly.
Read on to find out about some of our successes and achievements in the past 12 months, and how they are beneficial to you, our clients.
Implementing a more comprehensive training programme
While all of our new staff members are trained to a high level, and are always fully qualified and competent, upon reflection, we decided to implement a much more comprehensive training programme to ensure that all members of staff were up to our own, very high levels of standard. This involves much more that knowing company protocol and how to use the equipment, and instead ensures that all of our staff embody all of the qualities that Express Drainage Solutions value: professionalism, impeccable customer care and an extensive working knowledge on all aspects of drainage. This is hugely beneficial to all of our clients as it guarantees the very best service that Express Drainage Solutions can offer.
Expanding our fleet of tankers
We've expanded our fleet of waste extraction tankers, meaning that we have more vehicles available to carry out our services. This reduces customer waiting time by giving us more vehicles to utilise and allowing us to reach our customers quicker. By arriving quickly to your property, we can deal with emergency cases sooner, reducing the extent of the damage caused to your property. As well as this, it means we can also offer a more efficient and less disruptive service to our non-emergency clients.
The launch of a new dedicated solutions design team
In 2016, we decided that in order to provide a disciplined focus on all aspects of our company, we should create more specified departments. A solutions design team was deemed to be the most effective way of ensuring that all of our clients received the very best solution for their drainage issue, and by eliminating any other distractions from the solutions design team, we enabled them to dedicate more time to coming up with more innovative and effective solutions for our clients.
The launch of a new Key Accounts Management team
Further to that point, we created a new Key Accounts Management team to take care of larger accounts with more pressing demands. This enabled all of our clients to receive an even split of our time and care, and prevents smaller clients from becoming missed or neglected as our staff tried to juggle the needs of all clients.
A new integrated operations system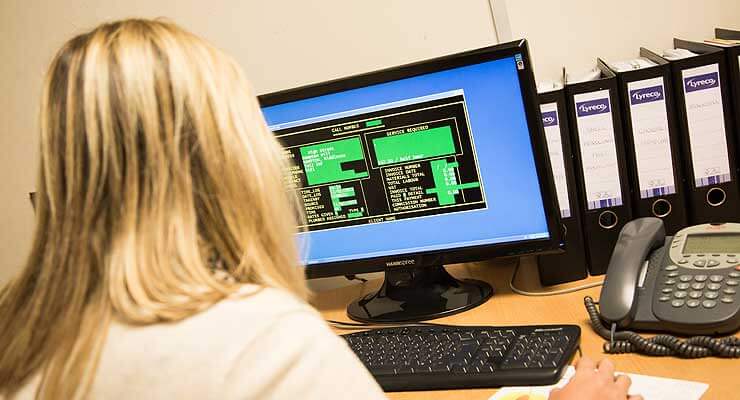 To optimise our service and ensure that all members of staff were completely up-to-date with relevant customer information, we integrated our operating system, making keeping everyone in the loop much simpler. Alongside this, we issued all of our engineers with palm pilots, so even while out on jobs they could keep in contact with the office. By doing this, our clients can be confident that their records are up-to-date and that they will be dealing with staff who have all the required information at their fingertips, making for straightforward and concise interactions.
Implementation of our customer feedback programme
Customer service is a crucially important aspect for Express Drainage Solutions, and something that we always strive to improve upon. That's why we implemented a customer feedback programme. Not only does this allow us to gain insight into our customers' experience of our service, it stands as an example of the quality of our work to potential customers. As well as this, we also began to run company-wide workshops, designed to improve the customer experience, ensuring that we continue to retain our excellent customer rating.
A 30% business growth
Finally, we experienced a growth in business of over 30%. This is owed largely in part to our excellent service, our reputation and our high customer satisfaction rating, but is also owed to the time and effort we have put into growing and marketing our business to reach a wider range of clients.
Looking ahead
Moving forward into 2017, we look forward to working with various different sectors to provide multiple drainage solutions including drain repairs and installations, root ingress repair, new drain connections, CCTV drain surveys and many more. We will also be expanding our company's base by moving into a new, bigger premises to hold our ever-growing company more comfortably.
Here's to a successful 2017!
---
Rely on Express Drainage Solutions for fast, professional drainage repairs, installations and maintenance services. With an excellent team of hardworking and experienced drainage technicians and our extensive fleet of vehicles, we can be at your property to assist you in no time at all. Get in contact today for more help or advice, or to book in your appointment.